Arkema SA (AKE), spun off from Total SA (FP), made a 1.74 billion-euro ($2.2 billion) offer for the French oil-and-gas company's adhesives business to benefit from growing demand for the Bostik glue brand used in households and construction sites.
The French maker of chemicals for refrigerants, coatings and composites plans to carry out a rights offering to raise 350 million euros to help fund the transaction, Colombes-based Arkema said today. The company also said it has lined up additional financing.
Buying Bostik would be the next step in the transformation of Arkema under Chief Executive Officer Thierry Le Henaff since its separation from Paris-based Total in 2004. Arkema has found its former parent company a rich hunting ground for assets. Le Henaff purchased coatings resins and photocure operations from Total in 2011 for about 550 million euros as it sought to move away from commodity materials.
"Bostik is the missing piece of the puzzle," Le Henaff said on a conference call. "It will give us the balance that we were aiming for and will make us more resilient."
Arkema dropped as much as 3.2 percent and was trading down 0.9 percent at 57.29 euros as of 10:42 a.m., valuing the company at 3.65 billion euros.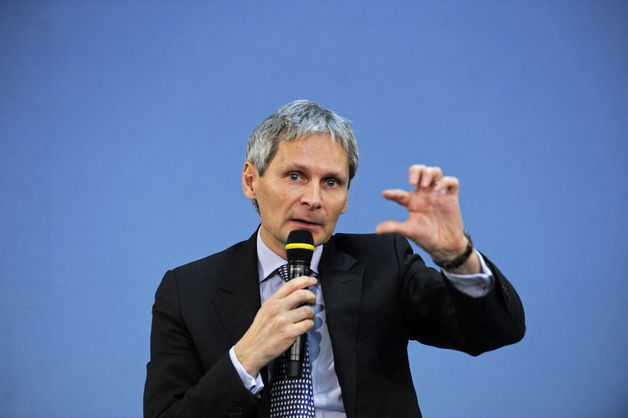 "At first glance the deal is accretive and takes some emphasis away from the acrylic acid business which has been under pressure from new capacity and weak prices, but it looks expensive for what is a relatively low margin, low returning business area," said Martin Evans, an analyst at JP Morgan.
Exclusivity Terms
Arkema is paying 11 times Bostik's earnings before interest, taxes, depreciation and amortization, currently equal to about 158 million euros a year, the CEO said.
Le Henaff is betting that he's delivered a knock-out offer for Bostik that will deter any alternative bid for an asset that's long been the center of takeover speculation amid interest from rivals and private equity firms.
Total granted Arkema a period of exclusivity and the two companies are now coordinating with unions and undertaking the legal process to get the deal done, Le Henaff said, without giving details.
Bostik competes with 3M Co. (MMM) of the U.S., Dusseldorf, Germany-based Henkel AG and a host of smaller adhesives players. Henkel, the maker of Loctite glue, announced a plan yesterday to buy Bergquist Co., a U.S. adhesives maker with 130 million euros of sales. Financial terms of the transaction weren't disclosed.
"Henkel has been concentrating on smaller deals because multiples are too high on bigger assets, so it's unlikely they'll make a counterbid" Andreas Riemann, a Frankfurt-based analyst AT Commerzbank AG who has an add recommendation on Henkel stock, said by telephone. "The CEO has indicated that there are no big M&A targets which are interesting for Henkel."
Sought After
The executive has considered Bostik a prize asset since Arkema's beginnings, with expansion in the adhesives market outpacing wider economic growth rates. The company had to wait until Total was finally willing to part with the gluemaker, Le Henaff said. Integrating the asset should enable Ebitda to grow by 30 percent in three years.
In addition to a share sale, Arkema plans to issue as much as 700 million euros in hybrid securities, and an additional 500 million euros to 600 million euros in senior bonds.
Adding Bostik's 1.53 billion euros to Arkema, will help the company release businesses that are no longer needed, the CEO said. Arkema is preparing to divest businesses with 700 million euros in revenue by 2017. The previous target was just for 200 million euros in sales.
To contact the reporters on this story: Andrew Noel in London at anoel@bloomberg.net; Francois de Beaupuy in Paris at fdebeaupuy@bloomberg.net
To contact the editors responsible for this story: Simon Thiel at sthiel1@bloomberg.net Tom Lavell, Andrew Noel